Funding Blog
Our collection of articles, news, stories and resources for you.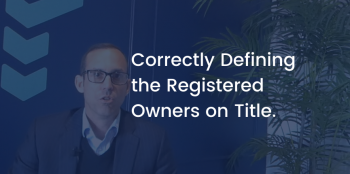 Correctly Defining the Registered Owners on Title in Private Lending
This video explains why it is essential for brokers and borrowers to correctly outline all of the registered owners on the title when applying for a loan. In addition to ensuring all tenants are listed, the borrowers must also identify who is benefiting from the mortgage transaction (transfer of benefit).