Funding's Story
Founded in 2015, after seeing a unique gap in the market for short term mortgage solutions – that the big banks traditionally didn't focus on – Jack the Founder and CEO saw an opportunity to revolutionise bridging loans through innovative technology to make private lending quick, easy and efficient.
Since inception, Funding has rapidly grown to becoming Australia's leading mortgage marketplace and established itself as a reputable non-bank lender within the finance industry.
Funding's product offering and ability to reshape the way everyday Australian's can access mortgages and invest in property has seen them enjoy continued success in a highly competitive, highly regulated industry.
That success can be contributed to highly regarded and prominent based venture fund, Equity Venture partners (EVP), a Sydney based firm specialising in hyper growth technology businesses.
The Funding Investment Trust ("the Fund") is an ASIC registered (ARSN 616 185 276) managed investment scheme where members of the Fund are provided with access to first mortgage investments.
Australian Credit Licence #483665.
Leadership Team
We are a diverse high performing team of experienced credit, mortgage, sales, marketing and funds management professionals from various backgrounds, who have come together to lead Funding into its next phase of growth.
Our key strengths and complementary skillsets have allowed us to differentiate ourselves in the industry, giving us the ability to scale expansion swiftly and dominate in the fin tech space.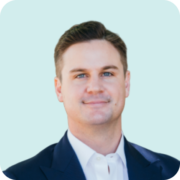 Jack O Reilly
Founder & CEO
An entrepreneur at heart, with an innovative approach to solve problems in the banking and finance industry, Jack is the founder and CEO of Funding, an established and respected fin tech company that has revolutionised short term finance in the private lending market.
With over a decade of experience in lending and fixed income investments, Jack was awarded Young Leaders in Finance, CEO of the Year 2018. Jack not only leads his team to success at Funding but was also admitted as a Lawyer to the Supreme Court of Queensland and High Court of Australia, as one of his many notable achievements.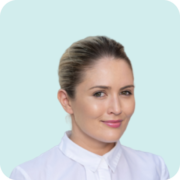 Dani Davidson
Operations Director
Driving the vision of the business, Dani leads the team by overseeing all operations, strategy and finance to equip Funding for the growth and volume of business anticipated for the company.
Pioneering women in business and being a strong advocate for diversity in the workplace, Dani was awarded a Gold Stevie Award for Women in Business. Dani leadership experience and distinct skillset comes from her background previously working as a lawyer in the area of dispute resolution and litigation after being admitted to the Supreme Court of Queensland.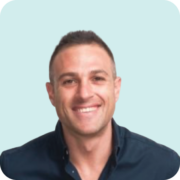 Daniel Szekely
External Director
Daniel joined the board of Funding in 2019 after an Equity investment from EVP. Daniel joined EVP as an Investment Director at the launch of EVP's first fund in 2016. Prior to joining EVP, he spent five years as a corporate and commercial lawyer leading a specialist start-up focused legal practice. Daniel combines a deep commercial and transactional experience with a pragmatic startup perspective, making him a sought-after board member, mentor and advisor, both within and external to the EVP portfolio.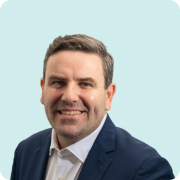 Lee Slattery
Chief Revenue Officer
A passionate leader, with over 20 years' experience in executive management and leadership in Banking and Fintech with a focus in growth of consumer and commercial Lending businesses. As a strategic leader, Lee has a history of scaling and digitising large and start up scale lenders to their potential
With a passion for growing people and teams to deliver market leading growth with strong risk management, Lee is a change agent and thrives on team development and lending growth. Leading Funding's team to success, Lee is focused on establishing the Funding's culture and performance of whilst contributing to the innovative growth through our Digital and Broker channels in his role as CRO.
Steven Galdona
Head of Credit
Leading a dynamic team of credit officers and loan writers, Steven is challenged with the day-to-day operations for the busy and ever-growing credit department. With over 25 years' experience in credit management roles in the consumer and commercial finance sector, Steven has a solid track record of leading the team to success through operational excellence.
As a finance and banking executive, Steven has held senior managerial positions in industry leading firms including Bank of Queensland, Suncorp, Move Bank and other non-bank lenders.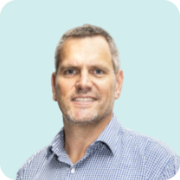 Adam Purss
Financial Controller (Ext)
At the helm of our Finance department, with over 20 years' experience in accounting and funds management, Adam strategically leads the Accounting Department for Funding.
As a qualified chartered accountant, Adam has held a range of executive roles within the big four accounting firms as well as in ASX listed companies in a CFO capacity.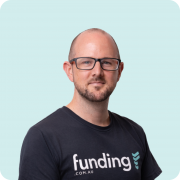 Steven Brown
Head of Technology
Leading our Tech Department and developing the foundations for the innovative technology used at Funding, Steven is challenged with ensuring Funding stays ahead of the curve as the early adopters of innovation in the fin tech space.
Holding previous senior software and developer roles in various industries across large scale global organisations and being the tech lead for new projects see's Steven distinguish himself as a well-rounded and experienced IT professional.
Michael Hynes
Head of Product
An innovative leader in the finance industry, having previously worked for Firstmac and Loans.com.au in Product, Business Intelligence and Treasury roles Michael brings a wealth of experience to his role of Head of Product at Funding.
Michael is responsible for scaling Funding's core products of Bridging, Business and Building loans to ensure Funding remains at the forefront of industry in the short-term lending market, as well as structuring and nurturing our product offering and competitive advantages of our fast turnaround times and efficient processes.
Community
Each year the team select a different charity to contribute financial support to, by way of regular monthly donations. This year our chosen charity partner is the Animal Welfare League Queensland (AWLQ).
The AWLQ is a charity founded on the Gold Coast in 1959 with the core mission of rehoming abandoned and surrendered companion animals. It operates four rehoming centres in South East Queensland, caring for up to 17,500 animals each year.
The AWLQ is near and dear to our heart. Our very own Chief Barketing Officer, Harlem O'Reilly, was adopted from the AWLQ. As a shelter puppy, he was given a second chance – and now we couldn't imagine work – or life – without him. Our regular financial contribution will assist the AWLQ to continue their life saving work and create brighter futures for animals in need.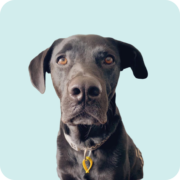 Harlem
Chief Barketing Officer