Our solutions for you
Borrow
Property secured loans for all purposes.
Faster settlements
Simpler process
More reliable lender
Invest
Invest in secured Australian property loans.
Select investments online
Interest paid monthly
Property secured
$250 million +
Loans funded
Why our clients love us!
"Funding organised a bridging loan for my client in less than a week!! No other lender could have done this and you saved me clients deposit being lost. Great result."
"We approached Funding several months back as an alternative to our normal banks, and dealt with John from day one. From the start, the transparency was there, we knew pretty much at every point what was happening….."
"Amazing Service! We were able to turn around a deal in 2 days so the client could settle on their dream home. Nathan worked tirelessly to get this across the line and make it a smooth experience for myself and my client. Highly Recommended."
"The team at Funding have been great to work with. The funds have been made available quickly and without fuss. We are about to start another project and will happily use Funding again"
In The News
Why Funding?
The home of faster, simpler, digital mortgages and online investing.
Leading
Technology
We use the latest technology to stay ahead and protect your assets.
Personalised Customer Service
We pride ourselves on
having a great customer experience.
Award
Winning
Our team of industry professionals ensure you get the best possible deals.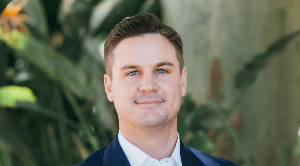 Jack O'Reilly Founder & CEO
Technology with customer experience at our core.
At Funding, we're building something that's never existed before. Our mission is to reinvent property finance and investing, using technology, speed and great user experiences.