In The News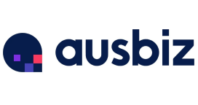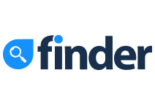 Build a bridge with our funding solutions
Bridging Loans
Short term loan secured against your existing property as a financial bridge
Buying and selling your property
Urgent settlements
Cash out / equity release
Upsizing and downsizing
Personal loans
Business Loans
Access capital for your business when you need it or purchase a business or property
Investment / business purposes
Share purchases
Business cash flow / debt consolidation
Companies / individual borrowers
Building Loans
Flexible and fast building loans to complete an incomplete development or building
Development / construction finance
Renovations / incomplete construction
Land bank and residual stock
New builds / owner builders
How to get started
Get started
Forget slow and frustrating banks. We put you in the fast lane. Get started now or call 1300 44 33 19.
Get approved
Same day approval. Yes, you read that right. Conditional approval provided the day you submit.
Formal approval
Conditional approval becomes formal approval once due diligence is completed and you sign your loan documents.
Settlement
Not months. Not even weeks. Just 3-5 days settlement can be arranged.

Don't take our word for it
"Funding organised a bridging loan for my client in less than a week!! No other lender could have done this and you saved my clients deposit being lost. Great result."
"We approached Funding several months back as an alternative to our normal banks, and dealt with John from day one. From the start, the transparency was there, we knew pretty much at every point what was happening….."
"Amazing Service! We were able to turn around a deal in 2 days so the client could settle on their dream home. Nathan worked tirelessly to get this across the line and make it a smooth experience for myself and my client. Highly Recommended."
"The team at Funding have been great to work with. The funds have been made available quickly and without fuss. We are about to start another project and will happily use Funding again"