6 Financial Tips for the First Time Small Business Owner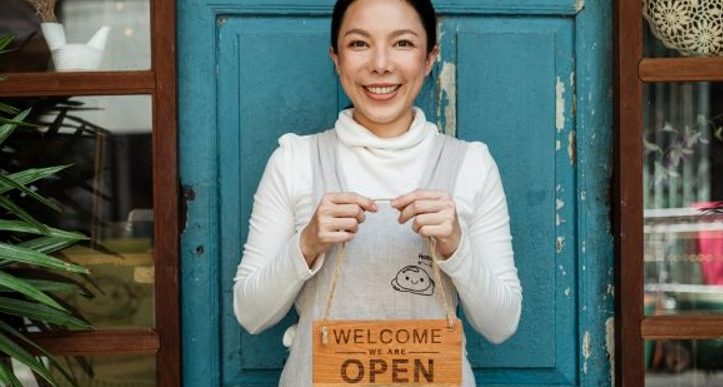 As a small business owner, it's highly likely that at some stage you will need an injection of funds to help build your empire and achieve profitable growth. Whether you're expanding into a new market or location, increasing inventory or workforce, or looking to improve cash flow, there are a myriad of reasons why you might need a little 'prop-up' from a business lender.
With a plethora of lending options to explore, the research process can be overwhelming and downright daunting. Here are a few tried and tested tips to help make the borrowing journey as smooth and hiccup-free as possible:
1. Calculate exactly how much capital you require considering prepaid interest options. Obviously it is critical that you can afford the repayments, but also be wary of borrowing too much. It's a fine balance but getting it right will avoid incurring extra interest for no good reason.
2. Determine how quickly you require the capital. Some lenders are geared towards long term loans (e.g., banks) and others specialise in short term and medium term loans, such as non-bank lenders like Funding. There are pros and cons of both however if time is of the essence, non-bank lenders are often the pick of the bunch as they turn funds around significantly faster.
3. Know how much debt you can afford. Go through your business financials with a fine-tooth comb and calculate your ideal repayment amount, how quickly you can pay this off, and how much interest you are willing (and able) to pay.
4. Think outside the box. It pays to shop around and expand your search to include lending options outside of the 'traditional' avenues. Banks are generally the more cost-effective choice, however their funding process can be notoriously drawn out, laborious and red tape heavy. Short and medium term non-bank lenders like Funding simplify the process with their flexible approach. Applicants do not need to jump through the same hoops, eliminating the hassle and lengthy time investment.
5. Collate the information a lender needs to assess your application. Make sure you have a sound business plan along with your support documents and financials ready to go. Non-bank lenders don't usually require this sort of information which is another reason why they can be so attractive to small business owners. There will be some criteria to meet of course, so find out what the due diligence involves. Funding for example necessitates that borrowers have sound real estate security, the ability to meet repayments, and a strong repayment strategy to exit the loan at the end of the term.
6. Be vigilant and make sure you understand the A to Z of the costs, fees and terms and conditions of your chosen loan. Businesses are often gung-ho with the process, treating it purely as a means to an end and overlooking important information. Nobody wants unwelcome surprises so clarify any areas of ambiguity from the get-go.
With this intel in your arsenal, you're on your way to a successful loan application with the right lender for your business's needs and financial position.
< ENDS >
More reading
Funding Bolsters BDM Team
Funding.com.au proudly announces the addition of two key professionals to its Business Development Management team.
Unlocking your Growth Potential with Funding
Empowering small developers for medium-density housing growth. Learn how Funding.com.au makes it possible.
Funding Webinar – Empowering Small Developers
Watch Funding's webinar on finance for small developers. Learn how to help your clients access financing for projects valued up to $5 million.